---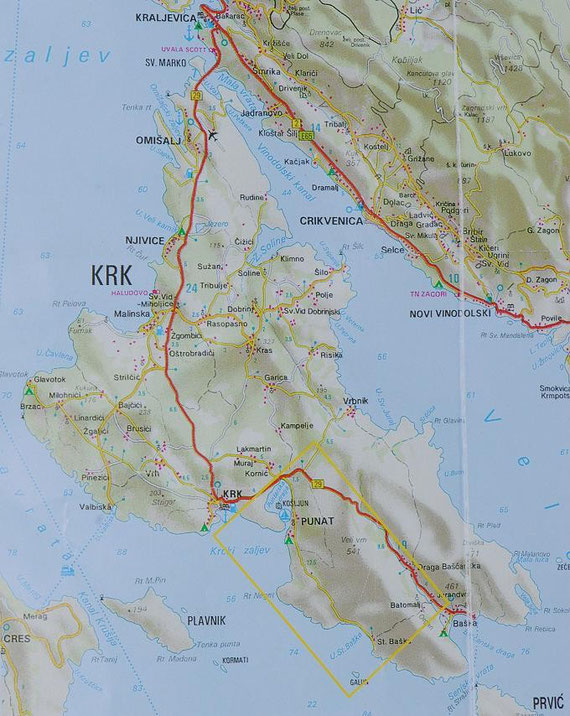 © All CONTENT & PHOTOGRAPHS G.J. VERSPUI 2013 ©
Unless stated otherwise.
For viewing the photos in a bigger size, just click on them
Unexpectedly I was able to get a week free from work so the first thing I did was drive to the island Krk.
Saterday the 15th
I left home around 05.45 and headed for Krk, almost 1400 km of driving so I was glad with the autobahn in Germany, I arrived 19.30 at the town Krk and found me a campsite, made some easy food, cleaned myself up a bit and went into the center to look for a Croatian Beer.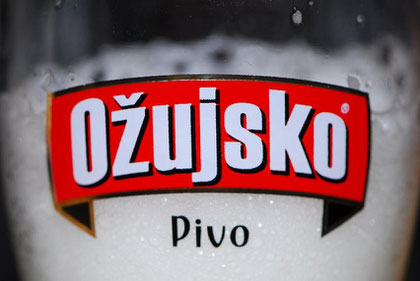 I can recommend this beer!
After 1 beer I slept very good, even while it was raining almost the whole night.
Sunday the 16th
The weather was still very bad with a lot of rain and temperature of 15'C max and no reptiles were seen.
Monday the 17th
Today the weather was supposed to be better, up till 19'C and sometimes even with the sunn, it started slowly with rain until 10.15.
I looked around close to the campsite and found some jumping spiders, Dalmatian Wall Lizard, Dalmatian Algyroides, Balkan Green Lizard and a Balkan Whip Snake.
In the late afternoon it started raining again, so I took the car and drove around, at a pond I saw a Red Eared Terrapin and a common toad. At another place a large Western Whip Snake escaped long before I could take a good photo.
Tuesday the 18th
In the morning I looked around on some higher parts of the island, the temperature was high, around 24'C and in the sun it was hot. I saw a scorpion and a lot of my best friends, ticks, a few Dalmatian Algyroides, Dalmatian Wall lizard and Balkan Green Lizard. 
Close to a small stream a snake got away without being seen, but there were frogs, so I tried to photograph them, one of them posed for me like all animals should, after it jumped away it tried to hide in 10 cm of clear water.
Next spot was close to a lake, around 14.00 I arrived there and from this time clouds came by to block the sun for periods of time. I saw a lot of Italian Wall lizards, 4 Grass Snakes, a Western Whip Snake, Common Toads, cows and a deer.
Wednesday the 19th
This morning I climbed up from around Punat to the SW higher plateau, the temperature was high again, but there was a nasty wind.
When I was walking there a lot of Balkan Green Lizards were running away from pretty high positions in bushes and small trees, eye height was normal.
When I returned at the car a Slow Worm and an European Glass lizard were found next to the parking place.
After a self made diner I searched around the campsite and found a large Four-Lined Snake (+1.4m) which was really friendly, I also saw a rat and a Dalmatian Wall Lizard.
Later that night I drove around and found a DOR juvenile Four-Lined Snake at the place where I found 3 DOR Cat Snakes 2 years ago.
Thursday the 20th
Early in the morning I packed everything and looked for one last time next to the campsite, a Balkan Whip Snake was hanging out of a hole in a rock.
I headed for the North of the Island and looked around there for the rest of the day, the weather was good, not too hot with sun and clouds.
I saw a scorpion, Balkan Wall Lizards, Balkan Algyroides, a tiny juvenile Western Whip Snake and a big one who got away…
Around 15.00 it was time to leave the island, on the mainland I saw a DOR Western Green Lizard and a Slow Worm.
Almost 5 days on Krk , happy with all I saw!
Driving home I got a nice fine for not having a car vignette for Slovenia, 150€, if you want to keep that money, buy one….
1.   Common Toad - Bufo bufo

2.   Marsh Frog - Pelophylax ridibundus

3.   Slow Worm - Anguis fragilis
4.   Dalmatian Algyroides - Algyroides nigropunctatus
5.   Balkan Wall Lizard - Podarcis melisellensis

6.   Italian Wall Lizard - Podarcis siculus

 -.   Western Green Lizard - Lacerta bilineata  DOR

7.   Balkan Green Lizard - Lacerta trilineata

8.   European Glass Lizard - Pseudopus apodus

9.   Four-Lined Snake - Elaphe quatuorlineata

10. Balkan Whip Snake - Hierophis gemonensis

11. Western Whip Snake - Hierophis viridiflavus

12. Grass Snake - Natrix natrix

---