---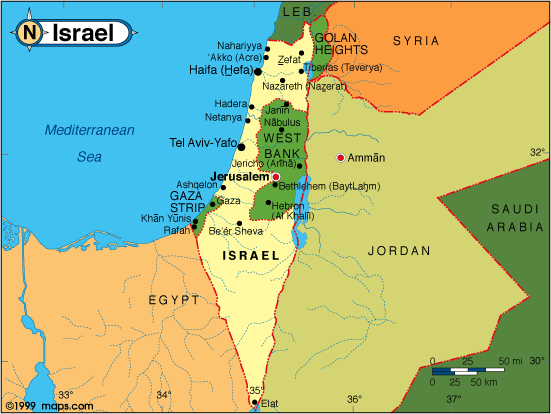 © All CONTENT & PHOTOGRAPHS G.J. VERSPUI 2013 ©
Unless stated otherwise.
For viewing the photos in a bigger size, just click on them
---
Israel, for years high on my list of most wanted places to visit and herp and now it is finally going to happen, together with Jürgen Gebhart, an experienced Israel herper, we already did a trip together to the Peloponnese in Greece, so he knew my bad habbits and I knew his.
Later in the trip when we became real good friends I found out that he is also one of the biggest fans of Milli Vanilli and David Hasselhoff's big hit Knight Rider.
Jürgen G. already visited Israel a couple of times so he was moving around there like a local and already knew lots of good spots!
I arrived very early in the morning of the 27th of September and Jürgen was not there untill 15.30, this was no problemo, because Aviad and Guy were so kind to show me around the Tel Aviv area that day.
At first we went to a coastal dune area south of Tel Aviv, it did not take long before Guy spotted the first herp of this trip.
A Beautiful Mediterranean Chameleon, ssp recticrista.
The coastal dunes gave us more, a large adult Reddish Whip Snake, juveniles of a Black Whip Snake and a Diadem Snake, Snake Eyed Skinks, Occelated Skink, some Turkish Geckos, Schreiber's Fringe-Fingered Lizard, Starred Agamas and Nidua Fringe-Fingered Lizard.
At an other place I photographed some Lebanon Lizards.
Aviad went to the Negev Dunes later that day, so I went with Guy to a river where you can find African Softshell Turtles and Balkan Terrapins without too much effort.
Now it was almost time to pick up Jürgen from the airport, I brought Guy back to his home where he could enjoy the absolut silence again of his wife and some friends doing some serious studying..
When I reached the airport I saw a dark cloud in the sky, then suddenly an Austrian airline plane came out of that cloud, after a while I saw a grumpy looking man, I waved at him and he gave me the finger......maybe there is something wrong with his eyes....but let's keep that story for later in the report ;)
After helping my friend into the car...he is not 20 anymore... we went to a nice Mountain Range in the North, here the magic would begin at dusk..
We arrived at our hotel for the next 3 nights in time and then quickly headed for our evening locations, unfortunatly there was a very strong wind and the temperature dropped fast.
After we drove more then 65 km in roadcruising speed we were a little bit happy with a Green Toad, a Sinai Fan-Fingered Gecko and a fresh roadkilled juvenile Black Whip Snake.
So the first day I saw many species, but the evening hunt was a little disappointing....only a little.
Saterday the 28th of September
Todays plann was going to the Golan Heights and go up the Mount Hermon to look for some species endemic to that area.
Before we went there we photographed 2 nice snakes that Aviad found the day before we arrived and kept them, so we could see them.
We crossed the river Jordan and after some swimming we made a photo there of this famous river, a Balkan Terrapin was waiting for us there, when we were already on the Golan Heights, Jürgen spotted an Israeli Fan-Fingered Gecko from the car and we managed to make some nice photographs of this gecko.
A bit further or was it before the gecko...we were stopped by the police, the big strong healty copper asked me, why didnt you stop at the stop sign, I put on the innocent face and said that I did not see the sign because I was looking at the large building with lots of holes inside..
He believed me and let us go again.
Next stop was a pond, lots of Levant Water Frogs and Balkan terrapins were around and I found one Middle Eastern Tree Frog.
Next we drove up Mount Hermon, a big impressive mountain, we searched at more then one place and found several species, Snake-eyed Lacertid, Hermon Lizard, Emerald Lizard and Israeli Fan-Fingered Gecko, unfortunatly we did not find the much hoped for Lebanon Viper and the Hermon Bowfoot Gecko.
What a great area here, I will be back!
That evening we searched the roads again and I found a European Cat Snake (ssp syriacus), they dont look like the ones from europe, but that does not mean they are not pretty, actually they are even more pretty..
We also found a fish on the road....far away from water, who is fooling with us??
Sunday, the 29th of September.
First thing was having breakfast, the Israeli breakfasts are very good, lots of salads, eggs, fish, cheese etc. So if you know me a little bit then you know I ate a lot, almost untill it hurts, so the rest of the day I could survive on a couple of cookies, a snelle jelle and some stroopwafels.
After breakfast we photographed the European Cat Snake first and then we headed for a mountain close to the coast, close to where we photographed the Cat Snake I spotted something on the road, it was a Chameleon, but it was hit by a car and close to being dead, we helped it a bit and moved on.
At the coastal mountain we looked in a place for the Fire Salamander species that inhabits these areas, we did not find any, but we found a nice tarantula and Lebanon Lizards.
While looking for Fire Salamanders Jürgen was singing one of his favorite songs: 'Blaim it on the rain' by Germany's biggest artists ever, Milli Vanilli, it did not help a lot, no rain for us!
Then we visited the coast south of Haifa, here we saw many Schreiber's Fringe-Fingered Lizards, Sinai Fan-Fingered Gecko's, Starred Agama's and Jürgen found a Bridled Mabuya, some tracks from a big Palestine Viper were also seen.
That night we had high hopes again, the wind was not so strong and the temperature was higher then the first 2 nights, but not everything was on our side, on one of the roads was an extreme high number of big trucks driving around.....
The first thing I spotted was a Palestine Saw-scaled Viper, it was moving, but it already had an encounter with one of the trucks, we cried for 10 minutes and then we continued searching, the next Palestine Saw-scaled Viper had already felt the weight of 5 trucks so we didn't even take a photo, a moment later I saw a small snake on the road, it was not on my side of the road, but I will check the whole road, no problem for me.....
It was a juvenile Coin-marked Snake, a species I did not see yet in Europe, so a great find! Not only the Snakes were moving this night, the snake-food was also on the road, gecko's!
Monday, the 30th of September.
First some daylight photos of the Coin-marked Snake and then we headed for the place I already visited with Guy, the turtle spot.
Now I did not only photograph the reptiles, but also a small group of young Israeli women, I took the photo with their camera so you won't see it in this report.
Close to the turtle spot we searched at a place where Jürgen found a skin of a Palestine Viper on a previous trip, but no real viper again this time, but he did find a nice skink, the Wedge-Snouted Skink.
Next stop was Mizpe Ramon, a nice town in the Negev desert, we checked in in our Youth Hostel and yes we were not too old to stay there. Next something to eat before the magical hours of roadcruising would start again, we found a very nice place with only natural products (Hadasaar Natural Living)and they even had a photo of one of our target species for that night on the wall.....Field's Horned Viper.
Unfortunatly it was the only snake we saw that night (again), we did find 1 gecko, a juvenile Lichtenstein's Short-Fingered Gecko, a donkey......and 1 Striped Hyena was running in front of our car for 50 meters, this was a very cool animal and it was so close!
Tuesday, the 1st of October.
Great breakfast again and then we headed for some sanddunes of the north western Negev, here we found the other subspecies of the Mediterranean Chameleon (ssp musae), on the ground we saw many juveniles  4 species of Fringe-Fingered Lizards and a juvenile of the Egyptian Sand Agama.
We also found tracks of Cerastes species there, small and bigger tracks, so we decided to go back there the last night of our stay in Israel.
After walking in the desert sun for more then 3 hours without a shirt of course because it was colorscheme day, I felt a little burned and tired, but Israel has the perfect solution for that: Ice-coffee and then with some dutch Stroopwafels you feel very good again within a short period of time!
That evening we wanted to do some roadcuising at the famous '4 Echis Road' so we searched next to a lake close to that road in the rest of the afternoon, here we saw 2 Fringe-Fingered Lizard Species, Sinai Fan-Fingered Gecko, Starred Agama and some Small-Spotted Lizards.
The '4 Echis Road' did not give us any snakes, but we were already used to that, we already changed our names from Snake-hunters into Gecko-lovers, so we were very happy with al those Lichtenstein's Short-Fingered Gecko's and Turkish Gecko's on the road.
Close to Mizpe Ramon we tried the 'Striped Hyena-road' again, but the same story there, only gecko's.
Wednesday, the 2nd of October.
After a perfect breakfast that almost gave us severe neck-injuries, we drove to the south to check out Eilat.
Around Eilat we visited several places and found some cool species we did not see before.
Yellow Fan-Fingered Gecko's, Sand Gecko's, Rough-Tailed Gecko's and 2 Sinai Agama's.
At an area close to the Egyptian border we were stopped by the militairy, they were very friendly and asked us what we were doing there....they always look strange if we say that we photograph Lizards and sometimes snakes.
Then they asked if we photographed the new fence that is the border with Egypt, we did of course and we had to erase those photos, of course we did that straight away.....I really dont know where these photos come from here!
After this we went for a swim, actually I dont like swimming that much, but every day untill now I went swimming somewhere and Jürgen is a big swimminglover, he taught me some synchronised swimming techniques, he is really good at it!!
The Red Sea water was perfect to stay in for hours, so we did!
After the swimming we went shopping.....for something to eat and we had some time to kill so we enjoyed the abundance of well fed, healthy looking mammals on the boulevard of Eilat.
When we walked back some pieces of the puzzle fell into the right place...I was wondering for 2 days now why Jürgen said that I could call him Michael or David...
He walked towards our Toyota aygo and started talking to it with his watch and he called the car kitt..... kitt did not talk back, but that took a long time before Michael/David understood that.
I tried hard to get him back into snake hunting mode, or Gecko-loving mode....because we didn't find any snakes..
We went to some sand dunes in the Arava Valley to look for the Arabian Horned Viper, we were not lucky again, but we did see 2 new Gecko species: Middle Eastern Short-Fingered Gecko and Baiuch Rock Gecko...
It was time for the gecko-lovers to go back to the hotel...Jürgen said something to his watch and suddely our car was in 'turbo boost mode'.... He just smiled..
Thursday, the 3rd of October.
We woke up very early because Aviad took a day off from work and wanted to check out some ancient waterholes close to the city Arad, Arad was 225 km away from us so breakfast before 07:00 and 07:20 we were on our way, Close to Eilat we saw some oryx and an ostrich.
We wanted to be there at 10:00 and arrived 20 minutes earlier, Aviad came 5 minutes after us, so the fun could begin.
We checked out around 9 ancient waterholes and some industrial holes, close to the first holes we saw many Beer Sheva Fringe-Fingered Lizards, they look very different from the other Acanthodactylus species, but they are really nice!
There we checked out 3 holes, 2 with nothing inside and and in one I found 7 Roger's Racers, very cool snakes, some were still in good condition and 2 of them did not look so healty anymore, they were probably in there longer.
At some other holes we found 2 more snakes, 1 Braid Snake and 1 Black Desert Cobra, the last one really did not wanted to be saved from the hole, but I managed to get him out without damaging the snake or myself.
Other species photographed that day were a stunning black-headed European Cat Snake and a Desert Agama.
In the late afternoon we said thank you and goodbye to Aviad, he had a wedding that night and could not join us that evening when we were going to search for the 2 Cerastes species in that area.
Guy was the right person to join us that night, to find the 2 Cerastes species you need to be have some experience with tracking them, at least, that is what my friend Jürgen told me ;).
On the way to us with his wife Guy's car broke down, so he did not have a lot of luck, Michael was really having a hard time when he heard this news, not only because Michael thinks he is a very bad tracker, but because Guy's car looks like the reall Kitt...
Guy did not make it to the north western Negev dunes that night, but still we were able to find what we were looking for.
When we were almost at the spot, we saw a dog running towards the road, I tried to miss the dog, but it ran into the side of the car, the rear bumper was not in the right place anymore and we had to look for some parts who fell of the car, I managed to fix it as good as possible, because the self-healing mode did not work yet in this new 'Kitt prototype' and untill now no bad news from the hertz company!
At the dunes we started our search after half an hour I found some fresh small tracks, I looked in which direction they were going and after 6 meters the track just stopped, I looked at the sand, but could not see anything, I put on my glove and pushed my hand into the sand, just below the surface was a small Sahara Sand Viper, the snake was out of sight again within 15 seconds, totally hidden under the sand.
After some photos we searched a little more and I found a juvenile Diadem Snake and some Anderson's Short-Fingered Gecko's. we decided to have a drink at the car and then go to the other side of the dunes.
When we started searching again we found bigger Cerastes tracks straight away, this ment the Desert Horned Viper...shortly after this Jürgen shouted that he found the King, at the edge of a bush next to a big hole was a big Desert Horned Viper, what an impressive animal.
After a photo session I looked around again, next to the viper were 2 tracks, 1 going into a hole and the other one suddenly stopped again, I blew some sand away and saw the tongue of a Sahara Sand Viper, only 2 meters from its bigger relative. What a cool place!
From that moment things turned mad, lots of tracks everywhere, most of them big tracks, the first track I followed lead to the brightest colored Desert Horned Viper of that night (according to my photos) and the first one ever that I found myself,  I followed this track for at least 200 meters, climbed up a steep sand dune, at 2 places you saw a shape in the sand where the snake had dug itself in the sand, but the tracks went further untill I found the snake in the middle of a sand plate, more then half of the snake was under the sand and its head was on top of the sand.
Later that night I tracked 3 more Desert Horned Vipers, one of them was a track of at least 400 meters, crazy animals!
I also tracked a Crowned Leafnose Snake but lost the track.
And Jurgen and I walked in one more Sahara Sand Viper that was on the move. So a total of 3 Sahara Sand Vipers and 5 Desert Horned Vipers.....What a great way to end this trip!
Then almost 3 hours back to the airport where hertz gave us some trouble over the ammount of dust inside the car, they wanted to charge us for a special cleaning session, but I kept smiling untill they changed their minds a bit.
Friday, the 4th of October.
On the way back home I had the spend almost the whole day in Prague, so I bought some tickets into the city center, my breakfast there was more then 600 grams of Prague Ham, after I was filled, some guy finished the leftovers of my breakfast, Prague is a nice city, but I only found one snake there.
Israel, from the Mount Hermon in the NE to Eilat in the south you will see diverse landscapes, montane, mediterranean and desert, this also means a great diversity in herp species can be seen.
Out of the (around) 97 herp species, we managed to find 48 species this trip. Thanks to the company of Jürgen, Aviad & Guy this was a big succes. So Jürgen my friend, thanks for the good company and the fun!
Aviad & Guy, thanks a lot for showing me around the first day, you both spend lots of time and shared spots and knowledge with us!
One thing is certain, I will visit Israel again, for a beer with my new friends and for many more herp species!
---
1.   Green Toad - Pseudepidalea variabilis
2.   Levant Water Frog - Pelophylax bedriagae
3.   Middle Eastern Tree Frog - Hyla felixarabica
4.   Balkan Terrapin - Mauremys rivulata
5.   African Softshell Turtle - Trionyx triunguis
--.  Spur-thighed Tortoise - Testudo graeca  (DOR)
6.   Mediterranean Chameleon - Chamaeleo chamaeleon ssp. musae & recticrista
7.   Yellow Fan-Fingered Gecko - Ptyodactylus hasselquistii
8.   Israeli Fan-Fingered Gecko - Ptyodactylus puiseuxi
9.   Sinai Fan-Fingered Gecko - Ptyodactylus guttatus
10. Turkish Gecko - Hemidactylus turcicus
11. Baiuch Rock Gecko - Bunopus tuberculatus
12. Rough Tailed Gecko - Cyrtopodion scabrum
13. Sand Gecko - Tropiocolotes nattereri
14. Lichtenstein's Short-Fingered Gecko - Stenodactylus sthenodactylus
15. Anderson's Short-Fingered Gecko - Stenodactylus petrii
16. Middle Eastern Short-Fingered Gecko - Stenodactylus doriae
17. Desert Agama - Trapelus pallidus
18. Egyptian Sand Agama - Trapelus savignii
19. Sinai Agama - Pseudotrapelus sinaitus
20. Starred Agama - Laudakia stellio
21. Emerald Lizard - Lacerta media israelica
22. lebanon Lizard - Phoenicolacerta laevis
23. Hermon Lizard - Phoenicolacerta kulzeri
24. Schreiber's Fringe-Fingered Lizard - Acanthodactylus schreiberi
25. Bosk's Fringe-Fingered Lizard - Acanthodactylus boskianus
26. Egyptian Fringe-Fingered Lizard - Acanthodactylus aegyptius
27. Nidua Fringe-Fingered Lizard - Acanthodactylus scutellatus
28. Arnold's Fringe-Fingered Lizard - Acanthodactylus opheodurus
29. Beer Sheva Fringe-Fingered Lizard - Acanthodactylus beershebensis
30. Small Spotted Lizard - Mesalina guttulata
31. Snake-eyed Lacertid - Ophisops elegans
32. Snake-eyed Skink - Ablepharus kitaibelii
33. Bridled Mabuya - Trachylepis vittata
34. Ocellated Skink - Chalcides ocellatus
35. Wedge-Snouted Skink - Chalcides sepsoides
36. Sand Boa - Eryx jaculus
37. Coin-marked Snake - Hemorrhois nummifer
38. Black Whip Snake - Dolichophis jugularis asianus
39. Reddish Whip Snake - Platyceps collaris
40. Roger's Racer - Platyceps rogersi
41. Braid Snake - Platyceps rhodorachis
42. Diadem Snake - Spalerosophis diadema
43. European Cat Snake - Telescopus fallax syriacus
44. Black Desert Cobra - Walterinnesia aegyptia
45. Palestine Viper - Daboia palaestinae
46. Palestine Saw-scaled Viper - Echis coloratus
47. Sahara Sand Viper - Cerastes vipera
48. Desert Horned Viper - Cerastes cerastes
---