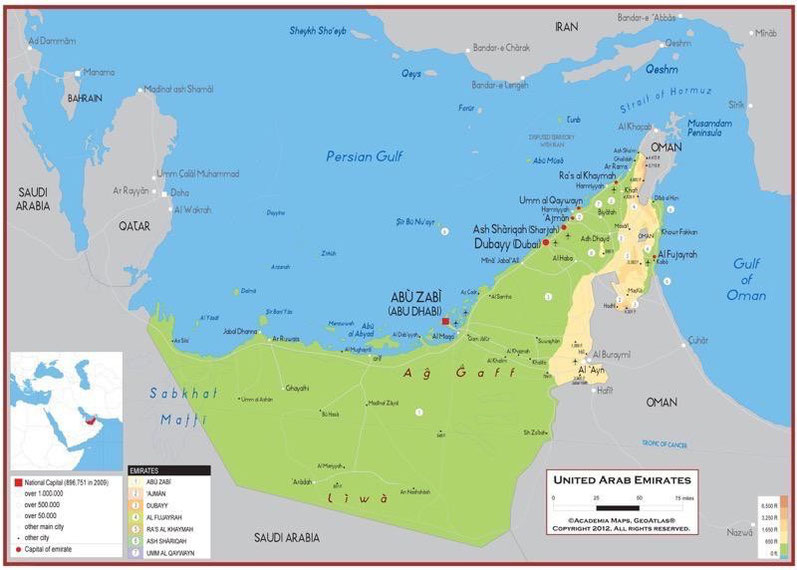 © All CONTENT & PHOTOGRAPHS G.J. VERSPUI 2015 ©
Unless stated otherwise.
For viewing the photos in a bigger size, just click on them
Last minute call, in Oman (march 2015) Jürgen already told me that he wanted to go to UAE in autumn and there was no doubt that I would like to come as well, but seen the fact that I got an other function in my job, I was not sure yet whether I would have the chance to take time off from work.
So around mid september I finally got some eyes on my working schedule and saw that it might be possible to join after all.
I emailed the grumpy bas.... and said that I wanted to join, he was very happy because I found him some nice herps before on previous trips....I can't think of an other reason because we don't even like each other that much.
So 3 weeks later I was on the airplane towards Dubai, Jürgen was already waiting and together we got our rental car, it was a spacious Nissan X trail, but it was a 2wd, very handy in sandy areas...(NOT)  Damn Germans renting shit cars ;)
Our first goal was to find a gecko, what else would you like to see first.... Hemidactylus persicus.
To our surprise it was very foggy in the desert, within minutes outside of the car we were soaking wet and this in combination with lots of sand gave a very dirty feeling, for me it was one of the most horrible temperature/humidity/dirt combinations ever.
Within 10 minutes I found the first one and a bit later Jurgen found 2 more, so the first tick was a fact.
It was already past midnight, but we did not book the hotel for this night so we continued our hunt, we drove to a lake and found both toad species and some more gecko species.
By the time the sun came up we decided to move towards the coast because Jürgen wanted to see an Acanthodactylus species that I already found for him in march this year in Oman.
Sunday, the 4th of october
Driving there was getting more and more dangerous, I needed some sleep so Jürgen drove the rest of that morning, at the coast we did not see the lizard, but we saw some tracks of Scincus mitranus and Echis carinatus.
While Jürgen drove towards our hotel I slept in the car. At the hotel we had an afternoon nap and after that we had the all time favorite dish: chicken biryani at one of the many Pakistani restaurants.
In the late afternoon we searched at a sandy area and found some Acanthodactylus schmidti and again Scincus tracks.
When it got dark we tried some other sandy parts and this time we found an other new species for us, Stenodactylus arabicus, together with Stenodactylus doriae.
When we wanted to drive out of the area we had the first (and only) experience with our car not being a 4x4, on a very normal piece of sandy road we got stuck, so some digging, pushing, swearing and calling names to each other finally resulted in getting the car out of the sand again.
Monday, the 5th of october
We got out of bed around 06:30 and had breakfast around 07:00, breakfast was not included in the price and I expected a splendid eating party until it would hurt seen the price of around 18 euro...but it was a normal basic breakfast, so I still tried to eat more then I could to get a little bit even with the price.
This morning we left towards the coast north of Dubai, when we got out of the car the temp was already 35 Celsius and the humidity was higher then in Costa Rica and this combination with lots of salty sand and photographing on the belly made this morning even worse than the foggy first night, Im sure it is the most dirty one in my herping career this far.
But photographing....that means we found something, at the first stop I found a new species, it was the much desired Rhagerhis moilensis, this big eyed false cobra like snake is present in lots of places that I already visited (Israel, Oman, Morocco), but still it stayed under my radar.
Jürgen found a juvenile Echis carinatus and we saw some Mesalina adramitana.
At the next stop I found the second Echis, an other juvenile together with some gecko's.
After some midday relaxing we went towards Sharjah Desert Park where we would meet with Johannes, Sithum and Priscilla, before we met with them we checked out some sandy areas close to the park and found some cool herps, Uromastyx leptieni, Phrynocephalus arabicus and some Acantodactylus schmidti.
Around 19:00 we met with Johannes and the rest and we all went into the desert to look for everything possible with our main goal being Teratoscincus keyserlingii, this was not very difficult to find seen the fact that their eyes light up red when you shine on them with a flash light.
Johannes and Sithum found the first 2 and we were lucky that one of them did not run into his burrow, later that night I found a 3rd one, but this one was not getting further out of his burrow and every time I got closer it went inside again, at least I was lucky to see all 3, one of them being a very fat adult, wonderful creatures!
The rest of the night looked more or less like a show, every time we were still making photo's Johannes or Sithum found something else, so we did not have a lot of time to track something down ourselves, I only tracked a Scincus mitranus.
It must have been a coincidence that all the species that Jürgen mentioned to Johannes were found, I wonder if Trapelus would have also been found as well when he would have talked about it in the emails also, haha.
For me the night ended a bit to early, I think some people were tired and had the feeling that the job was done, but it was a great night after all, Priscilla brought some cold beers and that tasted very good when we were almost ready.
Thanks Johannes, Sithum and Priscilla for this great night!
Tuesday, the 6th of october
In the morning we drove towards a random sand dune area, like with every drive we were motivated by Taylor Swift and her new song: "Wildest dreams" in this song she sings about african wildlife (I think) and she does it with a very innocent voice that goes into heavy breathing with a small moaning part....we really liked the fact that the profits of this song go to african wildlife conservation...we did not care about her hot safari look in the video at all.....
At the dune area we saw many tracks of Scincus mitranus, Diplometopon zarudnyi and Cerastes gasperettii, we did not see much animals, I found one Phrynocephalus arabicus and some Acanthodactylus schmidti. This is a place to visit at night!
In the late morning we drove back to our hotel to do some sleeping again, around 15:00 we left again, this time to a very nice wadi where we wanted to see Omanosaura cyanura in the late afternoon and Echis omanensis just after last light.
The lizard was found jumping over some rocks and with some luck I managed to photograph it, when it got dark we started to look for Echis, within 15 minutes I found the first one and Jürgen found 2 more after that, other species we found were Asaccus gallagheri, Ptyodactylus orlovi, Trachydactylus hajarensis and a tiger..
Photographing the Echis was not very easy, sand in their mouths, always moving, but I was lucky and the one I found took an escape route into a bush and stayed there for at least 20 seconds, just enough to make the shot.
Wednesday, the 7th of october
Today it is my girlfriends birthday, happy birthday my love, you still look like when we met more then 14 years ago! 
In the morning we drove back to the wadi and we hoped to see Omanosaura cyanura again, but we did not, we also photographed the Echis omanensis again, but still not much cooperation from those pretty Saw-scaled Vipers.
After the afternoon lazy time and chicken biryani we went towards the sand dunes again, after the night with Johannes I was not satisfied yet, I wanted to track down some snakes and worm lizards.
In the last sunlight we found some active Scincus mitranus, when it got dark we started to move around, at first only some gecko's, but after a few hours I walked in on a juvenile Eryx jayakari, it was stretched out on the sand, ready to be a photo model. After this it all went pretty fast, I found 2 Worm lizards after tracking them and I was surprised about the distances they move at night. Then I found a Cerastes track and followed it for 20 minutes, it went from soft to harder sand time after time, but I managed to follow the track and find the viper, after some photography we walked back to the car and I saw a track of Eryx and this track crossed an other Eryx track, so after I found the first I went back and followed the other one which was not far away either.
Back at the car we photographed the Sand Boa's and I went for one last walk, a Cerastes track was found quickly and within 2 minutes the snake was found, this one was much paler then the first one, after some photography I walked a bit further and found an other track, a bigger one this time, the snake was just like the other ones in ambush position, partly dug into the sand.
We have to keep this a secret, but Jürgen cried tears of happiness after this night, he only found some gecko's, maybe you should not hold your flashlight that high, you won't see the shades of the tracks in the sand this way my stubborn grumpy amigo..
We drove back to the hotel and close to it we tried to find Asaccus caudivolvulus, we did not find it.
Thursday, the 8th of october
In the morning we went to a coastal area again, but we did not find anything, so this mental punishment was treated with an other afternoon nap.
We talked about what to do for the night and Jürgen had the idea to go to wadi 'no-name' maybe for some Echis and Asaccus, but those were not found, I found 3 Pristurus celerrimus, the only Pristurus species we saw this trip. Then it happened, I walked at the edge of the wadi and heard a snake hissing 4 meters away from me, I had not seen this behaviour with Echis so what could it be, I saw a small part of the snake and moved towards it as fast as I could, when I had my light on it I only saw the pattern and could not believe my own thoughts until I saw the head....it was really a Pseudocerastes persicus and it had the most beautiful color, this is definitely the best find for me until this moment, if anyone disagrees, please let me know..
One hour later I saw Jürgen again and asked him what he found, the answer can be guessed...so I told him I found something more than nice and that he had to guess what. Jürgen just being his grumpy self said he did not wanted to guess, so I told him guess or you can not photograph what I have here, haha.
Even after I told him that this find would turn this already successful week into a golden trip, he still did not guess it, so I had to tell him and then he did not believe me, even when I showed him a crappy cellphone pic he still did not believe me. Why so difficult......
While photographing the snake we were surprised by the way it behaved, when striking it would throw its whole body forward with the mouth wide open, this way it had a striking range which was more then the length of its body. It was not hard to imagine that this snake sometimes hunts for birds. The movements it used were normal when it went over the stones and it was side winding over flat areas.
After a big session with cameras, flashes, happy humans and a not so happy snake we released the snake and went back to the hotel, when we almost arrived we tried our luck one more time that night, in a wadi close to the hotel we marked some spots in daylight and now we went back to look for the still unseen Asaccus caudivolvulus, within 5 minutes Jürgen found one and 20 minutes later I found one too.
Finally some well deserved rest, good night!
Friday, the 9th of october
Good morning, lets go to Dubai, do some sightseeing, what a retarded idea, we ended up in heavy traffic jams and wasted lots of time driving through the city, after many hours we stopped at a place next to the road and I checked out some concrete holes, inside were many Bunopus tuberculatus and 2 dead snakes: Eryx jayakari and Echis carinatus.
Back at the hotel we packed our stuff and checked out, we had one last mission, we wanted to find one more new gecko species, Johannes helped us a bit, but those places were not good anymore, the first was a construction site, they maybe were still there, but seen the lack of time we did not take that risk and the second place was in the middle of a fenced and guarded area, so we had to find the right habitat our selves, I marked some areas and as soon as it got dark we started to search, we only had 1,5 hours before we had to go towards the airport, after 45 minutes Jürgen found the first Pseudoceramodactylus khobarensis and after that I found at least 4 more, what a great way to end this great week.
At the airport we had big caffe latte at Costa Coffee and this was also the first place I had some free wifi on my phone, our hotel also had wifi, but they asked around 10 euro per day for that..... wake up you morons, this is 2015.
After saying goodbye to my friend Jürgen we both went home, here I had 2 days of quality family time left before I had to go on a Scottish working adventure in the highlands for 4 weeks.
This trip started a bit slow, but in the end we found more then we hoped for and almost all the target species were found, only Phrynocephalus maculatus, Trapelus flavimaculatus and the ever illusive Varanus griseus stayed out of sight, but who cares when a rare snake is found for the second time ever in that area.
The company was good also, except for the fact that Jürgen did not find me enough animals, so we agreed that he is taking some lessons of herping & tracking before we will ever do a trip together again.....but no kidding, I don't know why, but when Jürgen actually catches a lot we are a great team, hahaha, thanks amigo, I had a great time again!
Thanks for Johannes, Sithum & Priscilla for spending a very good night with us in the dunes!
Make sure you also check out Jürgen's flickr page
UAE is a good country to travel around as long as the car has a working AC, a 4x4 is not really needed, but could be handy at some areas.
Ok, one more time, my imagination works fine, Taylor, you know that even in your wildest dreams you can not have me, I'm always out herping, but please sing it one more time! Xx
---
    1. Duttaphrynus arabicus
   2. Duttaphrynus dhufarensis
   3. Asaccus gallagheri
   4. Asaccus caudivolvulus
   5. Trachydactylus hajarensis
   6. Bunopus tuberculatus
   7. Hemidactylus persicus
   8. Hemidactylus robustus
   9. Pristurus celerrimus
 10. Ptyodactylus orlovi
 11. Stenodactylus arabicus
 12. Stenodactylus doriae
 13. Stenodactylus leptocosymbotus
 14. Phrynocephalus arabicus
 15. Pseudoceramodactylus khobarensis
 16. Teratoscincus keyserlingii
 17. Uromastyx leptieni
 18. Acanthodactylus schmidti
 19. Mesalina adramitana
 20. Omanosaura cyanura
 21. Scincus mitranus
 22. Diplometopon zarudnyi 
 23. Eryx jayakari
 24. Lytorhynchus diadema
 --. Psammophis schokari (DOR)
 25. Rhagerhis moilensis
 26. Cerastes gasperettii gasperettii
 27. Echis carinatus sochureki
 28. Echis omanensis
 29. Pseudocerastes persicus
---
---