© All CONTENT & PHOTOGRAPHS G.J. VERSPUI 2016 ©
Unless stated otherwise.
For viewing the photos in a bigger size, just click on them
All Lizard photo's are made 'In Situ', unless mentioned otherwise
I needed to get out herping and thought of a nice place to go, I also never met with Teja, who is famous for finding many many snakes, so that seemed like a good combination.
With my small car I drove almost 1400 km before I arrived in Postojna, Teja told me to drive to the bar, so we could have a beer first.
After 1 beer, or maybe 2 we drove to her house where I met with her boyfriend Dare and I think the time was right for an other beer.
After they showed me my room I gave them a bottle of 15 year old rum, so we had to try that out also!
I think I slept really good there, only some stops for drinking water during the night.
The next morning we searched for Adders, but nothing, the weather was not perfect, lots of rain.
At an other place I found a smooth Snake, a Wall Lizard and 2 Slow Worms.
The weather stayed bad so we decided to drive south to Croatia and this was not a bad plan.
Great weather, active reptiles, even hot enough for color scheme actions, so a bit burnt at the end of the day..
The first animals we saw were some Dalmatian Algyroides, which we found during a smoking break, smokers are losers, we all know that, but this time it was ok. Thanks Teja!
At an other place we found a Glass Lizard, some Italian Wall Lizards and I found 2 Hermann's Tortoise's. At one moment I saw a very angry face walking my way, it was Teja who finally saw a snake, it was about time she found something, but she let this Eastern Montpellier Snake escape...
Together we went to that place and looked inside the big prickly bush, I saw it, but it was very hard to catch it, every time we moved the snake moved to, but after some headfirst jumps into the bush I finally caught it. My head was a bit bloody, but it was worth it!
At the end of the day we needed some after-sun treatment and it came in the form of big cans of cold beer, we deserved it after some great finds that day. After the beers I put on my tent in that spot, Teja didn't have a mattress, so she slept in my car.
The next morning we decided to drive to a spot where Meadow Vipers can be found, Teja really needed to find a snake now because she still didn't find one yet and yes, I don't count escaping snakes.
The weather was great and I loved the blood sucking Horse Flies that tried to suck me dry at that spot.. after some time we still didn't see any snakes, but a nice female Sand Lizard gave us hope again to continue our search.
Finally I found one, unfortunately it was the only one, so Teja was still at 0 snakes... How is this possible Teja???
We drove back to Postojna after this and guess what, it was still raining there, so what could we do....a beer maybe, Dare shared his beers and in the evening we had some more in a very nice bar where there were some female dragons who were not shy in eyeballing and other stalker like behavior..
Around 4 in the morning I woke up at Teja's place and drove back home.
Thanks Teja and Dare for your hospitality! I loved it!
  1. Common Toad - Bufo bufo
  2. Grass Frog - Rana temporaria
  3. Hermann's Tortoise - Testudo hermanni boettgeri
  4. Dalmatian Algyroides - Algyroides nigropunctatus
  5. Western Green Lizard - Lacerta bilineata
  6. Sand Lizard - Lacerta agilis bosnica
  7. Viviparous Lizard - Zootoca vivipara
  8. Italian Wall Lizard - Podarcis siculus
  9. Common Wall Lizard - Podarcis muralis
10. Glass Lizard - Pseudopus apodus
11. Slow Worm - Anguis fragilis 
12. Smooth Snake - Coronella austriaca 
13. Eastern Montpellier Snake - Malpolon insignitus fuscus
14. Meadow Viper - Vipera ursinii macrops
---
---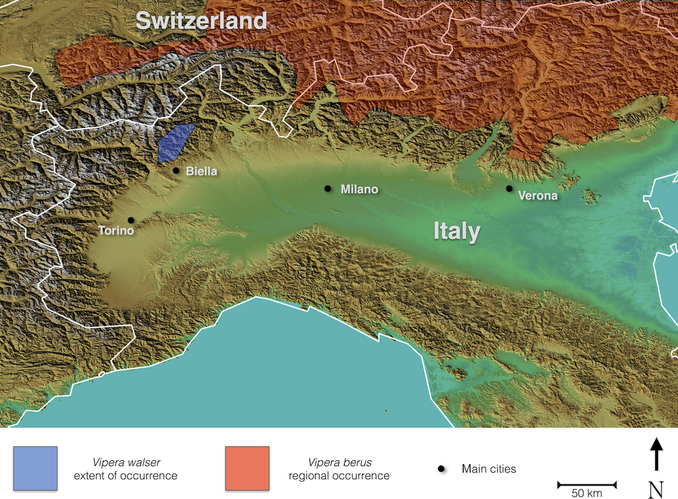 In the first weekend of july we went to Italy, the team was too big to mention now, I will start with the beginning.
At Schiphol I was the first to arrive, waiting and waiting until I saw a familiar tall shape walking out of the toilets holding the hand of a little very handsome boy, who is known by many as: The Model, I can call him Matthijs.
Bobby, Matthijs and me arrived at Milano and Paul was already waiting for us, as fast as I could I picked up the rental car and after finding us some pizza we went to a place with Spadefoot Toads and a very very angry Italian man.
We searched around a bit, found some green frogs and a Grass Snake and we heard a man shouting at us, but we didn't react.
He turned up the volume a bit, jumped in his tractor and came our way. The strangest thing was that when he came closer he did not shout less loud.
After that he started to talk about shooting us we tried to talk back a bit, but he just kept shouting.....back at the car the police also arrived and we were slowed down for almost an hour because of this retard Italian arse.
Close to midnight we arrived at our hotel and Peter was waiting for us and showed us our rooms, I had a big bed for myself and Bobby and The Model shared a tiny bed...
The next day we went into the mountains after breakfast and not much time later I found a Smooth Snake, an Asp Viper and I saw an unidentified viper's tail going under a large rock....(was that the Walser's Viper??)
Unfortunately the weather was a bit working against us, so soaked to the bone we arrived in the local bar where our good Belgian friends Jeroen, Jan, Peter and Bert already filled a table with empty beer bottles.
Some Walser Vipers were found already, Morgane found a very nice female and Peter an other female. At our hotel we all had dinner together and even Frank & Morgane showed up! After many beers and wine I noticed the sound of a waterfall on my balcony, I checked it out and no surprise, it was the tall shape and The Model making a new river on the street dressed in nothing..
The next day the weather was great, we all got burnt by the sun and first I went to the place where the viper tail went under a rock and this time I found a very pretty grey female Walser Viper!!
After photographing the vipers we went swimming, what else can you do when Bobby is around..
We all travelled light so there were no swimming shorts to hide the tiny proof of how cold the water was.
Around 16:00 we drove back to the airport, but not without visiting Bobby's favorite restaurant: The golden arches... Feeling fat we said goodbye to Paul, while I was waiting for the airplane I saw a tall shape and The Model coming out of the toilet...again. What is wrong with you guys...
Can't remember anything about the flight or getting home.
 1. Common Wall Lizard - Podarcis muralis
 2. Viviparous lizard - Zootoca vivipara carniolica 
 3. Italian Slow Worm - Anguis veronensis
 4. Grass Snake - Natrix natrix
 5. Smooth Snake - Coronella austriaca
 --. Western Whip Snake - Hierophis viridiflavus (DOR)
 6. Asp Viper - Vipera aspis atra
 7. Walser Viper - Vipera walser
2 great , but short trips in early summer, both of them with not so many species found, but the company was splendid!
Slovenia is on the list again for the summer holidays because of the not found 'Italian clade' Adder and for some more beers!
Italy was one big party, only 2 days of herping, but 1 week is needed to recover from this trip!
Thanks to Teja for showing me around and wasting her time with me and thanks for all the others in Italy who made this trip a success!
---
---