© All CONTENT & PHOTOGRAPHS G.J. VERSPUI 2015 ©
Unless stated otherwise.
For viewing the photos in a bigger size, just click on them
Morocco, very close to Europe and home of around 114 species of amphibians & Reptiles, for years I wanted to go there, but European destinations kept blocking that plan. I asked some of my best herping friends and everybody was interested, but only 2 turned out to be tough enough to join in on this montane / desert adventure.
Let's introduce my fellow herping buddies, the first one who joined in was Sjoerd van Bemmel, not only a herping friend, but also my colleague  at RNLMC, Sjoerd is a young and very energetic cool guy who does not see problems in whatever crazy plan I make, so I think that he does not mind putting in this very cool photograph of him and his all time favorite Dutch star: Bobbi Eden
For the people who want to know more about Bobbi, just click on the name..
Frank Deschandol joined in 4 weeks before we left, Frank is French and still a very cool guy, hardcore herper and a neat photographer, a very strange combination, being French and cool, maybe he has Dutch ancestors, I don't know. Frank is the most crazy herper I know, he even chooses a herping girlfriend sometimes, only to enlarge the chances of finding more herps..
Frank is also the man that knows how dangerous herping can be, last year he got a big rock on his leg while looking for snakes, which resulted into a severe leg trauma and he is still recovering from that. I hope it will be 100% ok again soon buddy!
Wednesday, the 22nd of april
I came home from work around 14:00, Frank just came back from a 20 days trip to Malaysia and he arrived at Brussels airport, so he drove straight to me to start a new herping adventure and he was hoping to get some rest during this trip, but he hoped wrong.
During this trip we used some rules from previous trips, which ment that when I would find a species which the others did not see yet, they would have to pay me 50 push-ups, so if you people are wondering why Sjoerd looks like a gymnast...(he is and he did the most push-ups)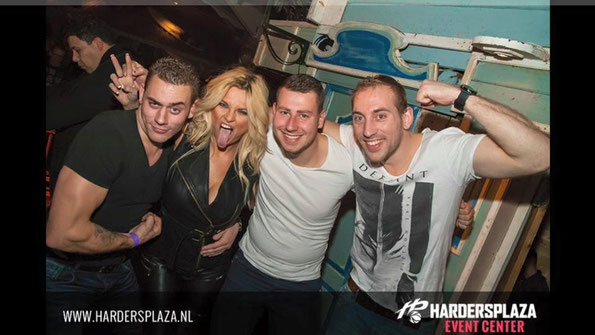 Thursday, the 23rd of april
Early in the morning Sjoerd arrived at my place and Frank and I were ready to go, within the hour we were at Eindhoven airport  and we killed the time in the sun with being very social...
After flying less then 4 hours we arrived in Marrakech and drove off after getting our rental car, it was a Suzuki swift which proved to have some 4x4 skills during this trip..
Our first stop was because the police stopped us, we were speeding and they were so kind to give us a ticket, at first they wanted us to pay 700 dirham, which is almost 70 euro, we asked for an official ticket, but they just wanted us to pay the money, so after a lot of talking they put the price down to 300 dirham and we saved us some money and they earned something extra. 3 hours later we were stopped again, this time we did not stop at a stopping sign in the middle of nowhere, so 700 dirham and all would be fine again, when we asked for an original ticket the cop called his fellow cop Hassan and that wise man told him to let us go!
Very late we arrived at our B&B and went to bed.
Friday, the 24th of april
We headed for the coastal road going to Sidi Ifni and along the way we checked out some places and water holes, the weather was very british, lots of clouds and rain, the only animals we found were under stones. After dark we did some road cruising, but it was cold with a lot of wind so we decided to head for Guelmim and found us a nice stable to sleep in at Tighmert.
Saterday, the 25th of april
When I woke up I noticed that Frank & Sjoerd decorated our sleeping stable and they made me a very nice breakfast, all this effort because it was my birthday, thanks guys........ So, when I really woke up the other 2 were still snoring and I woke them up and after breakfast (which was good enough for adding some energy to our bodies) we searched for some water holes around Guelmim to look for animals that fell in. The animals we found were photographed the next morning.
Sunday, the 26th of april
After an other 'great' breakfast served by our personal chai boy, we photographed and released the animals, after that we took the road to Assa and searched at several places along the way, at one point a saw a small car with 3 guys close to it looking around, so I stopped the car, it turned out to be Alexandre Roux and his friends Thibault & Karim, they were also looking for herps, so we found them their first Uromastyx and together we had some pain, vin & boursain.. These guys were also French & cool, rare but maybe it has something to do with being a herper.
At Assa we went west into the direction of Aouinet Lahna and from there back to Tighmert.
Monday, the 27th of april
We went into the direction of Tan Tan and were stopped by the police for the third time, again it was 700 dirham, but after a conversation about snakes they decided to let us go, these were good cops! This was all thanks to Frank who is French, so he could speak with them.
At Tan Tan we took a road going east and we found us some nice landscapes and an Uromastyx with his friendly and curious neighbors.
After checking in at our hotel we had dinner and then we did some road cruising, which is not very rewarding most of the time in Morocco, but when we almost wanted to stop we saw an 80 cm Puff Adder crossing the road, we were all very happy, neither of us saw this species before. With the energy we got from finding this beast we drove some more, but luck only came ones that night.
 Tuesday, the 28th of april
Today we had Khnifiss Lagoon on the menu, we just had to drive there, by now we were very aware of the cops being located at every possible place where it was most likely that a normal driver would bend the traffic rules a bit, so no problems with the law this day.
During the day we looked for some diurnal species and when it got dark we tried to find the Sahara Sand Viper, we looked for tracks, but the wind was very strong, Sjoerd found a track and tracked the small viper, not much time after that we were surrounded by guys with sticks and one had a big rifle, they looked very nervous and wanted us out of the area, after they heard what we were doing there they became more friendly, but still we were not allowed to walk around there at night.
We drove to an other place where there were no houses around and where I saw some old Cerastes vipera tracks during the day, here we did not find a lot, so we put our mattresses in the sand and slept like babies, Frank needed a tent for sleeping outside and still he didn't sleep at all.
Wednesday, the 29th of april
Waking up with a lot of sand in my mouth, nose, ears and eyes was sort of special, as soon as the other 2 princesses were awake we drove back to Tan Tan, on the way we stopped at almost every water hole we saw, but not much was found, at Tan Tan we choose to check out the water holes on the east side of the city.
First animal we found was a Mediterranean Chameleon that crossed the road, a bit later on the edge of the road I saw something, so I stopped and put the car in reverse, it was on Sjoerd's side, so after blaming him for not seeing the lizard we still were very happy with finding the first Böhme's Agama. In a rocky valley we looked around at last light and I think I was the only one that saw a Oudri's Fan-fingered Gecko, Frank didn't care much, but Sjoerd was crying like a little girl....not as hard as when he got bitten by a Ladder Snake on Menorca, but much longer.
Before road cruising we had dinner in Tan Tan, at a small place they made us a nice tajine, but the energy we got from the food did not help at all for finding animals, the only thing we found was a Brongersmai Toad and a small grey car with 3 herpers inside, it was Alexandre's team again, they also found close to nothing.
I think Frank and me were the only guys who can remember meeting the other guys, Sjoerd was road cruising with his eyes closed, this costed him at least 50 push-ups.
Thursday, the 30th of april
In the morning we said goodbye to Alexandre, Thibault & Karim and took off for a long drive, between Tan Tan and our not known destination for this day we checked out lots of water holes and other places. At Guelmim we went to the supermarket and bought a big fruit pie to kill our sugar addiction, it tasted very good, we needed more sugar after that...
Between Guelmim and Assa I noticed a snake on the road and kicked in the brake, when we were almost standing still the others yelled snake... Oh really, hahaha, I jumped out and made a short sprint and caught me a nice Algerian Whip Snake, within 10 seconds I was bleeding at some places and the bites were a bit irritating, but it could not spoil the joy.
Many hours later it was getting dark so we stopped in Tizounine to have dinner, we had roasted chicken and Frank had an omelet, when we drove out of this town we saw a freshly killed Desert Horned Viper with very tiny horns, Sjoerd was very sad, he said that this might have been his only chance to seeing one alive, Frank and I told him that we would see a living one for sure.....we were wrong.
After a few hours more of driving we found us a cheap hotel in Tata with a very good view from the balcony, so we put our beds outside.
Friday, the 1st of may
After waking up we found ourselves something to eat and continued our way towards Ouarzazate, we saw many Böhme's Agama's next to the road positioned on the higher stones, some of the males were really white with bright blue throats and flanks, there was even one that jumped from his high position and run towards us and stopped 1,5 meters from the car, we did not complain and saw the reason for this behavior a few seconds later, there was a female sitting on a stone 5 meters from the car and the male choose his position exactly between her and our car. I made some good photographs of the male and blocked the view for Sjoerd's camera...I'm sorry mate.
The route we drove was very beautiful, but still I was very happy to arrive at our very luxurious hotel (Chez talout) in Skoura, the remaining part of the afternoon we did some swimming and tanning...after dinner we did some more road cruising, but without any result.
Saterday, the 2nd of may
Almost the last day of the trip and my main target has not been within reach yet, for this we had to drive into the high Atlas mountains, the Atlas Mountain Viper is a small viper that lives in the higher mountains of the Atlas.
From Chez Talout it was a very long way, more then 300 km over mountain roads, so we left the hotel early and stepped on the gas, the next thing happening was the cops stopping us again, but these cops were different (other uniform, bombproof car), so we had to pay 300 dirham and we got an official ticket without asking for it.
Remaining part of the long drive we still stepped on it and we arrived in the early afternoon in Oukaimeden, all 3 of us were really excited to find all the new species for us at this altitude, so we took off after making some new rules concerning the push-ups when someone would find the viper, it was a hundred push-ups now...
We all went separate ways and after a couple of hours I found a beautiful male viper and 10 meters further I found the second, a female this time, then half an hour later one escaped into a big bush and shortly after that I found a second male. All of the 3 vipers were very alert, unfortunately I did not have a chance to photograph them in Situ.
I was very happy with this and walked towards the car where I found Sjoerd, I asked him what he found, but it was still nothing, so I told him I didn't find anything either....that lasted for 10 seconds and then I told him to start doing push-up, something like 300, I have never seen anybody getting very happy when he is told to do 300 push-ups....
He actually did them all within 2 days! 
In the late afternoon we photographed the vipers and put them in a bag because our friend an fellow herper Matthieu (rare but true, French & cool again) would arrive here the next morning and he really wanted to see them.
In our hotel we had a good dinner and were treated on some amphibian activity in the garden, many Painted Frogs were jumping around which was an other new species for me and Sjoerd.
Sunday, the 3rd of may
Again we woke up early and got the best breakfast this far, after this we drove up again to Oukaimeden to spend our last hours herping in the mountains and to meet with Matthieu, his wife Maud and Abdellah.
When I parked the car and wanted to walk into the mountains I saw a little motorbike coming my way, it was Farid from our hotel, he forgot to give me back my passport and I was so stupid to forget that he got my passport....I said thank you, did 100 Burpees to punish myself and started to look for herps.
Around 12:30 we had to start driving back towards the airport, so we had a couple of hours for herping, we all went separate ways and I searches for the North African Occelated Lizard and for the Mountain Skink, both of them were not seen the day before. The Skink was found quickly so I concentrated on finding the Lizard, but I could not find it.
When it was almost time Sjoerd and I looked for Frank, he was with his friend Matthieu on a spot where Abdellah showed us the eggs of the Atlas Day Gecko, so after this cool but very short meeting we drove back to the airport....but Sjoerd and Frank had not seen the Moroccan Rock Lizard yet and I knew a place for that, so we went there and I had one more chance to find the Occelated Lizard.
As soon as we were out of the car we spotted one, and an other one...the smaller lizard species were not seen anymore, but I was happy with the bigger ones!
Now quickly back to the airport and back home.
Morocco, I must admit that Gabri was right, it is not easy to find snakes in this country, you need some luck and a lot of patience,but we had some luck and were with 3 good herpers and we can not complain about the results, it just gives us lots of reasons to visit Morocco again!
The team was perfect, everybody put in a lot of effort and we had a lot of fun. Thanks Sjoerd & Frank, hope to do some other trips with you guys in the future!
Special thanks to Gabri Martinez and Wouter Beukema for their tips and information!
---
1.   Discoglossus scovazzi
2.   Barbarophryne brongersmai
3.   Bufotes boulengeri
4.   Sclerophrys mauritanica
5.   Hyla meridionalis
6.   Pelophylax saharicus
7.   Mauremys leprosa
8.   Tarentola mauritanica
9.   Tarentola boehmei
10. Tarentola chazaliae
11.  Ptyodactylus oudrii
12.  Stenodactylus mauritanicus
13.  Tropiocolotes algericus
14.  Saurodactylus brosseti
15.  Quedenfeldtia trachyblepharus
16.  Agama impalearis
17.  Trapelus boehmei
18.  Uromastyx nigriventris
19.  Chamaeleo chamaeleon
20.  Timon tangitanus
21.  Atlantolacerta andreanskyi
22.  Scelarcis perspicillata
23.  Podarcis vaucheri
24.  Acanthodactylus busacki
25.  Acanthodactylus boskianus
26.  Acanthodactylus aureus
27.  Acanthodactylus margaritae
28.  Eumeces algeriensis
29.  Chalcides ocellatus
30.  Chalcides montanus
31.  Chalcides polylepis
32.  Chalcides sphenopsiformis
33.  Natrix maura
--. Coronella girondica (DOR)
34.  Dasypeltis sahelensis
35.  Hemorrhois hippocrepis
36.  Hemorrhois algirus
--. Spalerosophis dolichospilus (DEAD)
--. Malpolon monspessulanus (DOR)
37.  Psammophis schokari
38.  Vipera monticola
--. Cerastes cerastes (DOR)
39.  Cerastes vipera
40. Bitis arietans
---
---