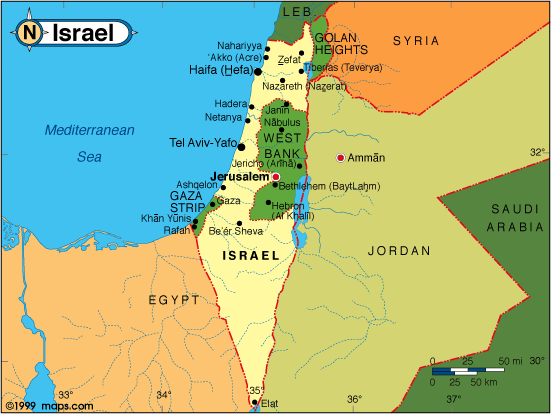 © All CONTENT & PHOTOGRAPHS G.J. VERSPUI 2015 ©
Unless stated otherwise.
For viewing the photos in a bigger size, just click on them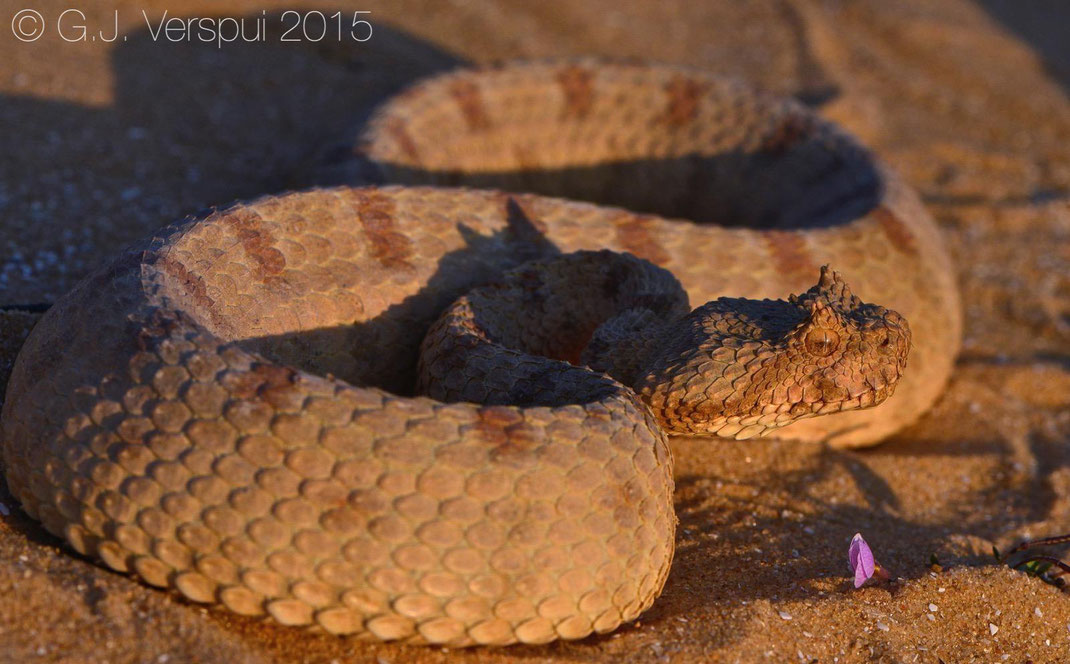 Israel again, yes this is already the 3rd time I visit this country, but now for some relaxing with my girl Cynthia.
So no hardcore 24/7 herping this time, this is kind of hard for me, but the wintertime is not the best time for finding reptiles in Israel, but amphibians can be found more easily.
The things we wanted to do was some easy hiking and I wanted to show her some of the great places that I already visited in 2013 and 2014.
The first area we visited was Mount Carmel, just south of Haifa. We reached our stay around 02:00 in the morning of the 20th, so we went straight to bed. We stayed in an old wooden train compartment and it was my first time here that I had to turn on the heater instead of the ac.
Sunday, the 20th of december,
We woke up early and enjoyed our breakfast, after that we drove to Mount Carmel. On the mountain we walked down a valley, the first part of the trail went through a moist forest where Fire Salamanders would have a great place to live, this was a coincidence off course..
After an hour we came on to some trails that were in the sun and soon after that we spotted some reptiles and some Hyraxes were also jumping around on the rocks.
In the evening we stuffed ourselves with a big pizza, we were able to finish half of it..
After bringing Cynthia to our train-room I went back to search for Fire Salamanders, only larvae were found.
Monday, the 21st of december,
A long drive today, we choose the best route and this was the 90 going through the West Bank from Beit she-an straight to Eilat.
As soon as you drive into the West Bank you see that it gets dryer.
We stopped at the dead sea and I tried this famous swimming experience, it was fun floating almost on top of the water, but the salt was one of the most dirty greasy feelings I ever had on my skin.
We moved further and arrived at Lotan Kibbutz, here we were upgraded to a better room. In the late afternoon we drove a bit around and visited some of the palm groves and looked for reptile activity. In the evening we searched for a place to eat and when we asked for a place in the kibbutz we were invited to have dinner with the new study group, (that was just starting their course on how to identify and create sustainable solutions for social, economical and ecological issues facing critical industries such as agriculture, water, energy, waste management, constructions and more) the food and company was great!
Tuesday, the 22nd of december,
Waking up early was not an option, breakfast was around 08:30 and this is on a real herptrip almost lunch time, but it was worth the wait, the lady in the tea house served a very good breakfast!
Next we drove to 'The Red Canyon' which was recommended by my friend Shani. We walked a nice route and after that we drove through an other wadi close to Eilat. Almost on the border with Jordan I flipped some rocks and found a sub adult Saw-scaled Viper and a Sinai agama, after some quick photos we went into Eilat and found ourselves some food before we headed back the the kibbutz.
Wednesday, the 23rd of december,
After breakfast we went to a place I did not go to before, Timna Park and if you would like to know more about that, just look at the photos or google it.. We enjoyed all the rocks that they were offering us, so if you are there one day: Timna Park is a cool place!
The dunes at Samar were our next stop, we searched for tracks to know which species were still active in this time of year, Acanthodactylus tracks were the most seen, but it took a while before I spotted an active one.
We also saw tracks of Sphenops sepsoides and during hotter times I only saw this skink active at night, but now it was active by day, I tried to follow the tracks, but lost them close to a hole, 1 second later I saw the skink moving from a sunny position at the entrance of the hole into the hole.
The next hour we walked through the palm groves and were hoping to find Platyceps elegantissimus, but no luck.
An other place in this area I did not visit yet was the Kasoi Sands, even with a normal car you can drive there and it is worth it too!
After dinner we drove back to the kibbutz again.
Thursday, the 24th of december,
Lucky day, in the morning I received a message from Aviad that he went to a place in the Negev where 2 snakes needed to be rescued from a hole, so we made plans to meet!
Out of the 96 species of reptiles and amphibians living in Israel I had seen 80 this far, but there was still one of my favorites that proved to be very hard to find, it was Pseudocerastes fieldi.
So I was very lucky that one of the 2 snakes in the hole was one of them, the other snake was a Diadem Snake, the Pseudocerastes was not entirely healthy so Aviad made sure that the snake got some medication, water and food to release it later on.
We also checked out some other holes that day and found Tree Frogs, Turkish Gecko's, Green Toads and a Diadem Snake and in the Dunes Aviad flipped a Psammophis schokari, it was a striped individual, I already saw a couple of them in Oman and Morocco, but only the plain colored ones were photographed.
After the dunes we drove to Aviad's home and we stayed for dinner, sweet potatoes, steaks on the bbq, egg plants grown in fire, beers and other great food combined with great hospitality and playing with their 80 kg dog made it a very good evening! 
After dinner we went to bed for a short while because we had to catch our flight back home.
Thanks Aviad and Hadas for everything, we had a very good time with you and your family!
Friday, the 25th of december
The flight back started out good, but around the time we were supposed to land in Kiev we landed at Odessa airport because of 'bad' weather conditions at Kiev, we know this was not true because a lot of Ukrainian people called their friends and asked about it and there was nothing wrong with the weather..
This situation took a long time and it almost turned into a little riot on board of the airplane while we had to wait for 4 hours in the airplane that was still on the landing strip.
So after 4 hours they brought us to the Odessa terminal and from there they looked how to get us home, we went with Austrian airlines to Vienna and after our Christmas dinner at Vienna airport we flew to Amsterdam Schiphol and arrived 11 hours later than planned.
Israel again, I saw 2 species that I did not see before and did some touristy stuff with Cynthia, for reptiles in the south it was a bit cold, but there was still some activity, even nocturnal species were active during the day now. In the north the temperature was higher when we were there and we did see quiet a lot active lizards.
We had a great time! Thanks for the help and information: Shani, Guy and a special thanks for Aviad and his wife for their hospitality.
See you all an other time!
---
  1. Bufotes variabilis
  2. Hyla savignyi
  3. Pelophylax bedriagae
  4. Salamandra infraimmaculata
  5. Ablepharus rueppellii
  6. Sphenops sepsoides
  7. Acanthodactylus opheodurus
  8. Phoenicolacerta leavis
  9. Hemidactylus turcicus
10. Ptyodactylus guttatus
11. Laudakia stellio picea
12. Pseudotrapelus sinaitus
13. Psammophis schokari
14. Spalerosophis diadema
15. Echis coloratus
16. Pseudocerastes fieldi
---
---